Canyon State Aero (Chief Pilot)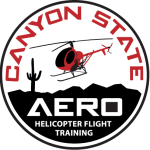 Canyon State Aero offers personalized Part 61 flight training on the Schweizer 300C, R22/R44 and Cessna 172's.
In addition to my duties as Chief Pilot, I manage eight contract pilots and three S300C helicopters, an R44/R22 Helicopter, 2 Cessna 172's.  Liaison between flight training, commercial operations and maintenance is critical to meeting our flight schedules.
Hat Creek Aviation (Cherry Drying Contract~Wenatchee WA)
Opportunity to fly a Bell UH1-B Huey.  Was a Vietnam Era helo that was pretty exciting to fly.  After my training in the Huey, I went to Wenatchee Washington on a cherry contract.
Unfortunately, it turned out to be one of the driest summers on record, no rain, so no cherries to try.  Didn't fly a whole lot but was a great summer, met some great colleagues in the utility industry that I still keep in touch with.  Hope to get up and do that kind of flying again on a nice wet monsoon style summer up there again soon.
Bratcher Aviation (Ground Handling Officer)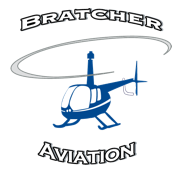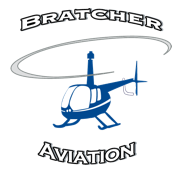 Bratcher Aviation offers a variety of commercial helicopter services. I managed ground safety operations for helicopter fly-in events.